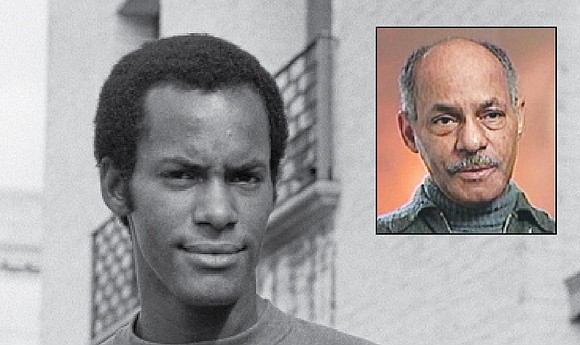 R
obert Abbott Sengstacke, former publisher of The Tri-State Defender, died Tuesday evening (March 7) in Chicago after a long battle with a respiratory illness.
A native of Chicago, Mr. Sengstacke, widely known as "Bobby" Sengstacke in the Memphis community, was the son of Tri-State Defender founder, John H.H. Sengstacke, who began publishing the TSD newspaper in 1951.
"Bobby" Sengstacke came to Memphis with his wife Veela and family in1975 and was publisher until 1980.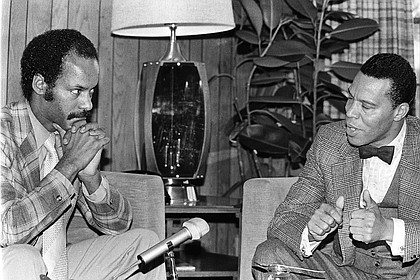 A cutting-edge photographer, Mr. Sengstacke, who was once described in a Memphis Press Scimitar article as "in a class by himself," had an artistic approach to photography that projected him to center stage among photographers and photojournalists nationwide.Mr. Sengstacke began his career as a front-page photographer with his father's newspaper, The Chicago Defender in the 1950's. He received national and international recognition for his works that featured Dr. Martin Luther King Jr. and the Chicago-based Nation Of Islam (NOI). The first non-Muslim staff photographer for Muhammad Speaks, the NOI's official newspaper, he was a longtime friend of Minister Louis Farrakhan.
Mr. Sengstacke was also an artist-in-residence at Fisk University in Nashville in the 1960's and received photo assignments from many national corporations, including Eastman-Kodak Co. and The Phil Donahue Show. His photographs were consistently published in LIFE Magazine, Jet, Essence, Ebony, The Washington Post, The New York Times and The Chicago Tribune.
The recipient of many awards, some of Mr. Sengstacke's photographs are included in exhibits at the Smithsonian Museum of African American History and Culture in Washington, D.C.
Mr. Sengstacke had a tremendous love for African-American people. While in Memphis, he worked with local black organizations and helped to bring African culture to the city.
In 1978, Mr. Sengstacke and The Tri-State Defender presented the first professional African Dance Troupe to the city with a live performance by the African Dance Ensemble at the Orpheum Theater. He also spearheaded many social projects, including the Miss Black Memphis Pageant in the late 1970's, along with the late Kenneth Porter.
As a publisher, Mr. Sengstacke was not afraid to present controversial stories about unfair political and social practices against black Memphians and he praised the progress black people were making in the city.
He followed his father's philosophy in business and often told this writer, "This newspaper doesn't belong to the Sengstacke family. It belongs to the people. And if we take care of the people, the people will always take care of us."
After the death of his father in 1997, Mr. Sengstacke worked with The Chicago Defender for several years before retiring. He maintained a successful stock photo business, where his images are still in high demand, and a video production company (Sengstacke Media Productions) in Chicago.
Plans for his memorial service in Chicago are still pending.