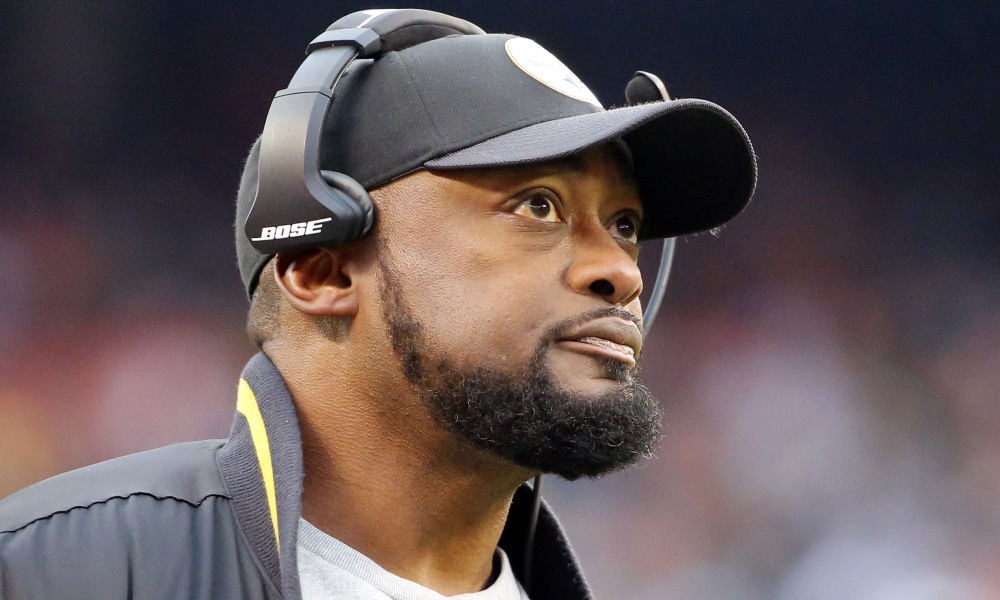 P
ennsylvania's Legislative Black Caucus released a statement Wednesday addressing racial slurs said by then-Cecil Township Fire Station #2 fire chief Paul Smith directed at Pittsburgh Steelers coach Mike Tomlin.
Smith referred to Tomlin as a "no-good [racial epithet]" after the head coach decided that the team would not leave the locker room for the national anthem Sunday.
"There is no place in society for racism and hate, and the language used by Mr. Smith should be eliminated from everyone's vocabulary," said state Rep. Jason Ortitay R-Allegheny/Washington). "That is a derogatory and hurtful term and should never be used. I strongly condemn this type of language."
Tomlin's decision comes amid controversy regarding police brutality against African Americans, an initial stance taken by former 49ers quarterback Colin Kaepernick who protested by kneeling during the singing of the anthem last year.
"Chief Smith's behavior was out of step with the values of the average Pennsylvanian," added Chairman of the Pennsylvania Legislative Black Caucus Jordan Harris (D-Philadelphia). "Unlike athletes, celebrities or even other citizens, he is a public servant who has held the trust of the general public in the capacity in which he serves them. That capacity came under question, due to his behavior, and he did the right thing by resigning."
Reactions surfaced immediately after Smith's comments on Tomlin.
In an interview with a Pittsburgh television station, Smith said, "My fire department should have never been dragged into this. It was a bad judgement by me, for which I am very embarrassed, for them and my township."
After announcing that Paul Smith was no longer fire chief, the Cecil Township fire company president Ron Zombeck issued a statement.
"Cecil Township Volunteer Fire Company #2 (Muse) has accepted the resignation of former Chief Paul Smith as of noon Tuesday," the statement reads. "The Company is deeply saddened and does not condone or agree with the views of our former leader and we fully denounce his statement."
pjackson@phillytrib.com (215) 893-5745
https://www.phillytrib.com/news/pa-black-caucus-speaks-on-fire-chief-s-racial-slur/article_48c81483-65fa-5eb8-92ef-35fa1c55ad71.html