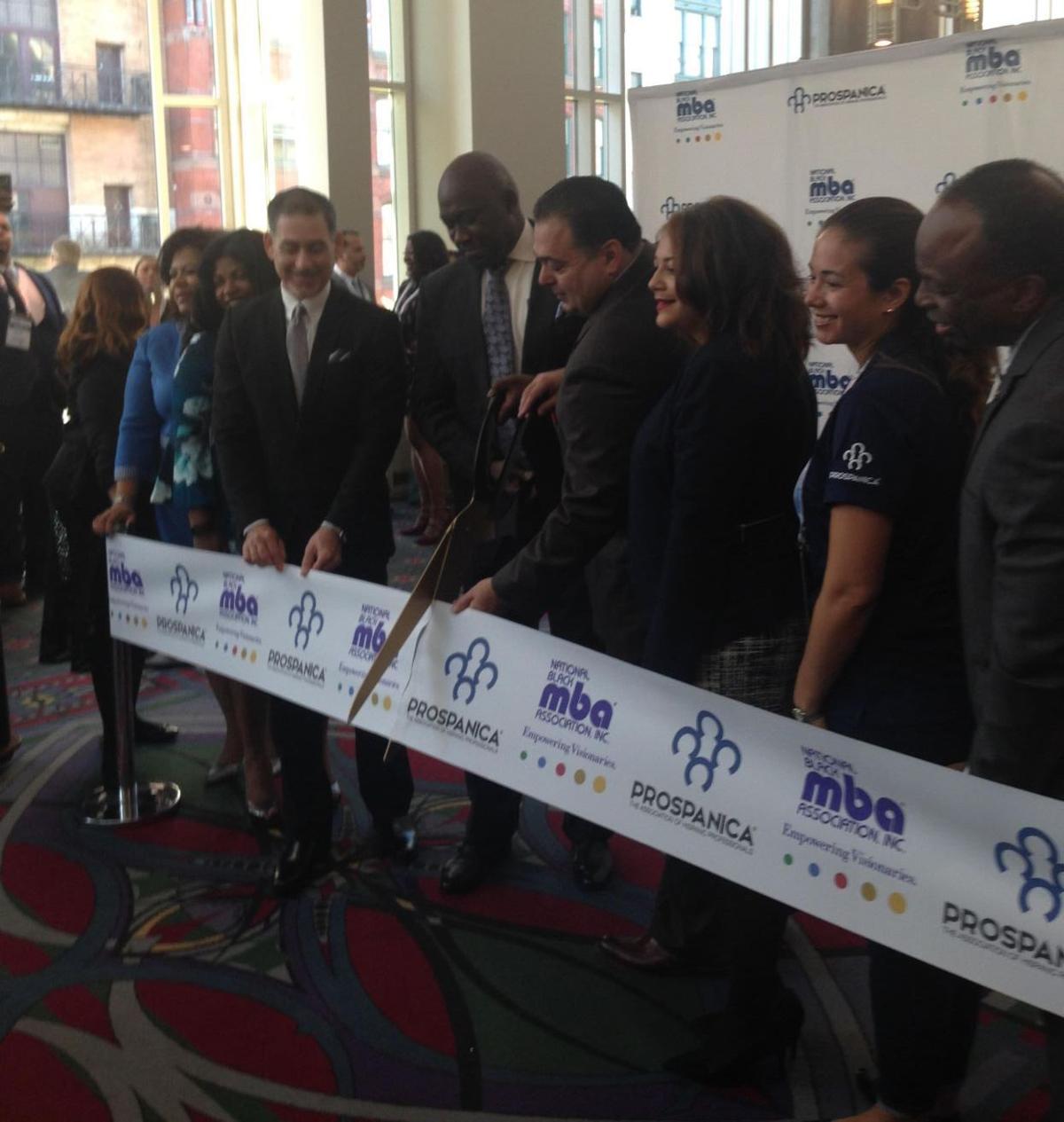 The National Black MBA Association and Prospanica is holding its 2017 annual conference and exposition at the Pennsylvania Convention Center under the banner of "Power of Performance: Leadership at The Next Level." The event is expected to draw more than 10,000 professionals and have an estimated economic impact of $10.3 million on Philadelphia.
The NBMBAA is a nonprofit that focuses on educational and career opportunities for Black professionals. The organization represents more than 9,800 members within 45 professional chapters.
"We're committed to a bold mission that strives to reach all of our members as well as those who are in the pipeline to ultimately become members," said NBMBAA President Jesse Tyson during the conference's opening session.
"Our focus is really around educational opportunities, scholarships and professional development," he said. "To that end, we think if we do that well, we become a strong organization and we also make our corporate partnerships strong as well as we provide human resources for them to continue to drive their businesses."
Tyson said the organization is focused on its 2020 vision, which encompasses having 100 collegiate partnerships and providing $20 million in scholarships to its members by that year.
The conference marks the first time that NBMBAA has formed a partnership with Prospanica, a nonprofit dedicated to empowering Hispanics to reach their full potential.
Thomas Savino, president of Prospanica, highlighted the importance of the collaboration between the two professional organizations.
Founded in 1988 as the National Society of Hispanic MBAs, Prospanica has grown to a membership of more than 30,000.
"This groundbreaking historic moment this week has now opened the doors between our organizations and other organizations to collaborate and do so much more," he said.
Motivational speaker and author Eric Thomas was on hand to provide words of inspiration to the diverse gathering of professionals. His company provides executive coaching, athletic development, education consulting and life coaching.
The Detroit native shared his story of going from being a homeless, high school dropout to becoming a sought-after speaker who makes presentations to educators, corporations and organizations.
During his address, Thomas encouraged conference attendees to add value to their companies and strive for excellence.
"Everything you do has to be excellent," Thomas said. "Become the best at what you do. Compete and once you compete, dominate. "
The conference, which runs through Saturday, features a Career Expo that is billed as the largest diversity career fair in the country. The expo has attracted more than 300 public and private corporations, nonprofits and government entities.
Another activities include a higher education exposition that connected promising high school and college students with representatives from top colleges, universities and post-secondary organizations as well as a Scale-up Pitch Challenge that provides startups with the opportunity to connect with investors.
The conference was designed to increase access to careers in management, educate entrepreneurs, enhance leadership skills and help attendees secure career opportunities.