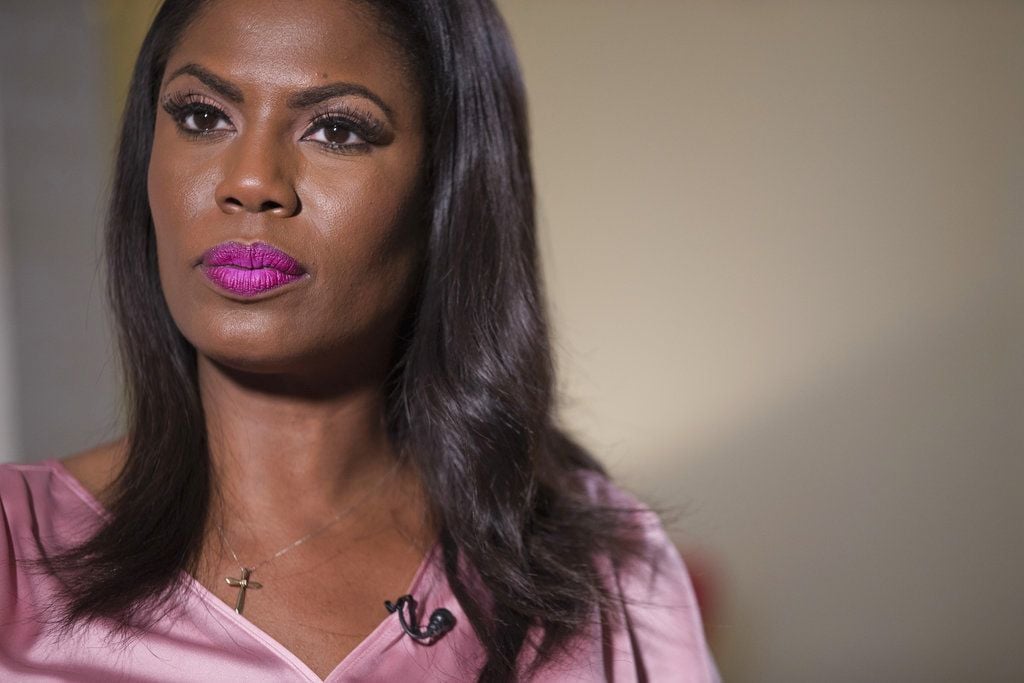 Two weeks ago, President Donald Trump called Omarosa Manigualt Newman a "dog."
On Friday, Manigualt Newman, who was unceremoniously fired last December by White House Chief of Staff John Kelly, who she recorded, compared her time as the White House director of communications for the Public Liaison Office to Martin Luther King's working with President Lyndon B. Johnson to hammer out the Civil Rights Act.
"Martin Luther King had to go to the White House and meet with Lyndon B. Johnson, and clearly Johnson was certainly racially oriented and not a friend to the African-American community," she said.
Johnson has been reported to have used the n-word in private conversations.
"In spite of those things, King went to the White House. He faced opposition from the Black community," Manigualt Newman continued. "But King understood that you had to have a seat at the table in order to fight for civil rights. And had he not gone to meet with Lyndon Johnson and his administration, we would not have the most important piece of legislation for Black people, which is the Civil Rights Act."
What cannot be disputed is that there is a void on Trump's senior staff, where there are no Blacks, according to a recent CNN review of 48 senior White House officials.
Manigualt Newman, in fact, was the only African-American senior staffer to serve in the West Wing.
In the eight months since she was fired, Trump has yet to appoint a single African-American to a senior White House role as either an assistant or deputy assistant.
During her brief stint in the White House, Manigualt Newman, a graduate of historically Black colleges and universities Central State (undergraduate) and Howard (master's degree), spearheaded an effort to reach out to HBCUs.
Now, however, she doesn't believe that effort will continue. Also, because of the president's reputation — he has disparaged minorities on a number of occasions — Manigualt Newman is doubtful that the current infrastructure of the White House will support such efforts.
"I don't know," she said when asked about her education initiative. "I haven't been there for [eight] months. In the time that I was there, it was very difficult for me to get different groups to come to meet with us because people were so repulsed by Donald Trump.
"I think they have some low-level staffers trying to work these issues," she continued. "But without someone on the senior staff advocating for these things, the way the White House is structured, it is very difficult to make any significant changes if you don't have staff at the senior table. We need people advocating for the HBCUs because so many of them are struggling. That was one of the things I was fighting for."
Earlier Friday, Manigualt Newman said she was prepared to testify before Congress "any time, any place" about what she knows about Russian ties to Trump's election campaign. She also offered to be a witness if the Senate holds impeachment hearings.