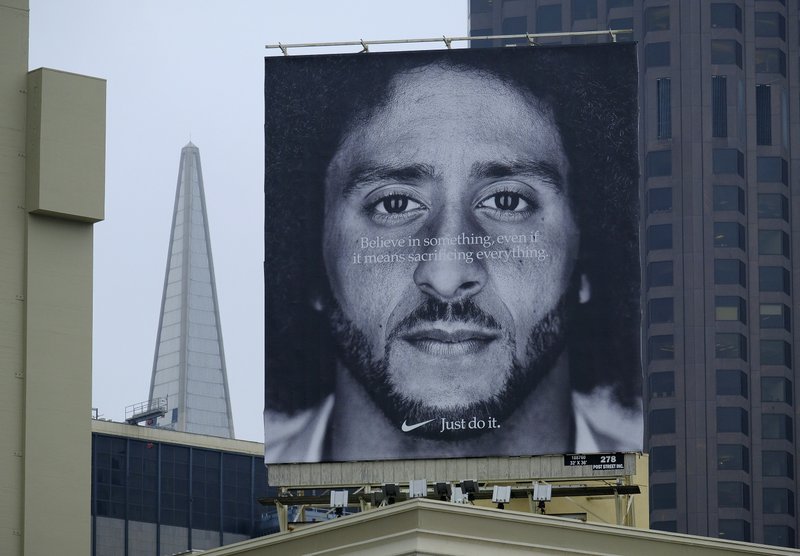 The person spoke on condition of anonymity because details of the airing have not been formally announced.
The
two-minute spot released Wednesday
highlights superstar athletes LeBron James, Serena Williams and others, and touches on the controversy of NFL players protesting racial inequality, police brutality and other issues by demonstrating during the national anthem.
Kaepernick narrates the full spot but first physically appears midway through. As a camera pans to reveal Kaepernick's face, a reflection of a United States flag is reflected on the facade of a building behind him.
Kaepernick says: "Believe in something, even if it means sacrificing everything."
The former 49ers quarterback is revealed as the narrator toward the end of the spot.
spot's universal theme is about athletes pushing for bigger dreams. It features young athletes who compete amid various challenges, touching on issues of gender, disabilities and weight loss, among others.
___
More AP NFL: https://apnews.com/tag/NFL and https://twitter.com/AP_NFL