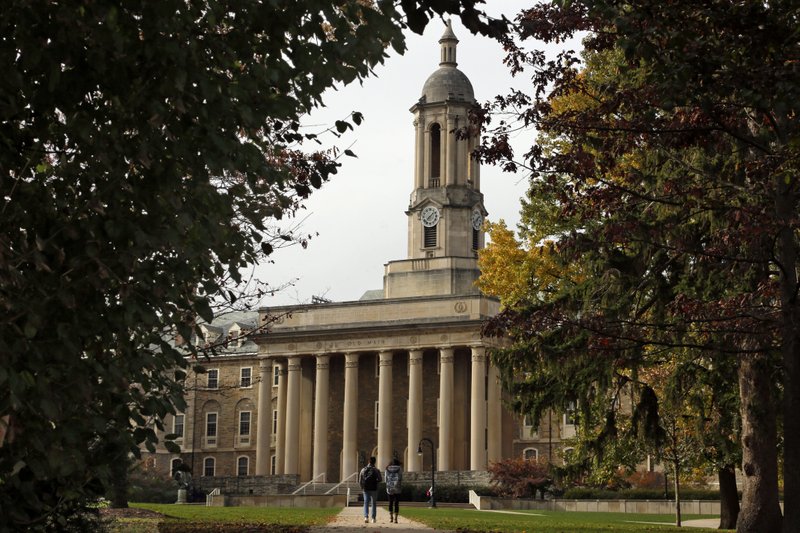 That's because Brandt chose a major and a career with that debt in mind.
"Money is a big deal for a 17-year-old kid that has nothing," says Brandt, who graduated from Augsburg University in Minneapolis in 2011 with $55,000 in student debt. "I knew the salary ranges in marketing could make a nice living, but I was more concerned with finding a place I enjoyed working at," adds Brandt, who is now a marketing manager at Best Buy's headquarters.
If you, unlike Brandt, don't know what you want to study, you can choose a major that won't leave you with student loans you can't repay. Here's how.
EXPLORE JOB TITLES AND PROSPECTS BY MAJOR
Start by listing your interests and skills. There may be a clear fit — if you're adept with numbers, for example, you might consider accounting.
Next, research careers by matching a major to one of the "Occupation Groups" listed in the U.S. Department of Labor's Occupational Outlook Handbook . Each group lists positions along with descriptions, educational requirements and projected job growth. Consider contacting your college's career office to link up with alumni who studied what you're interested in, to see their career path.
RESEARCH POTENTIAL EARNINGS
Your major could make a big difference in lifetime earnings: The disparity between the lowest- and highest-paying majors is $3.4 million, according to a 2015 report by the Georgetown University Center on Education and the Workforce.
"There are people who really want to go to into social work or drama, but money is going to be an issue," says Brad Hershbein, economist and director of information and communications services at the W.E. Upjohn Institute for Employment Research. "You have to know that, and make an informed decision about what it's going to be like after you graduate."
Research median salaries rather than average salaries, Hershbein says.
"The example I always use is if you put Mark Zuckerberg (Facebook's billionaire co-founder and CEO) in a room with 10 other people who have no money, the average of the group is still inordinately wealthy," Hershbein says. "You don't care about the average so much as the median."
The average starting salary for the class of 2017 was $50,516, according to the National Association of Colleges and Employers Summer 2018 Salary Survey, but median earnings — where half earn more and half earn less — start at $27,000, according to 2014 research by The Hamilton Project, an economic research group at the Brookings Institution.
To find data on salaries, use sites like Salary.com or Glassdoor. Include "entry-level" in your search, along with specific cities or regions for more accurate results.
FACTOR EARNINGS INTO BORROWING
Before you take out student loans, submit a Free Application for Federal Student Aid, or FAFSA, to qualify for gift and earned aid, including grants, scholarships and work-study. Find private scholarships with scholarship search engines, such as the U.S. Department of Labor's CareerOneStop scholarship finder or Scholarships.com.
If you need loans and you're not sure how much to borrow for college , you can keep repayments manageable by aiming for a monthly payment that won't be over 10 percent of your expected after-tax take-home pay each month in your first year after school.
For example, If you expect to make a starting salary of $46,000, then borrowing about $24,000 for college means you can afford a monthly payment of $257. Use an undergraduate student loan calculator, like one from The Hamilton Project , to see what it would take to repay debt based on your major.
WHEN IN DOUBT, SWITCH
If you start school without your major picked, it's OK. College is the place to explore potential career paths.
"Don't be deterred by risk to pursue a more difficult major; if you try computer science and it doesn't work out, you can always switch majors," says Artem Gulish, a senior policy strategist at Georgetown University Center on Education and the Workforce. "No one can really know what they can be good at if they haven't tried it."
Realize that if you do change your path, it could take longer to complete your degree, which may mean taking on more debt. But it could also lead to a career that motivates you, potentially boosting your earnings and the ability to repay your loans.
This article was provided to The Associated Press by the personal finance website NerdWallet. Anna Helhoski is a writer at NerdWallet. Email: anna@nerdwallet.com. Twitter: @AnnaHelhoski.
RELATED LINKS:
NerdWallet: How much to borrow for college
https://nerd.me/how-much-borrow-college
U.S. Department of Labor's Occupational Outlook Handbook
https://www.bls.gov/ooh/
Hamilton Project: Undergraduate student loan calculator
http://www.hamiltonproject.org/charts/undergraduate_student_loan_calculator/
https://apnews.com/aa1d108939854d4abd79b7bb55077977