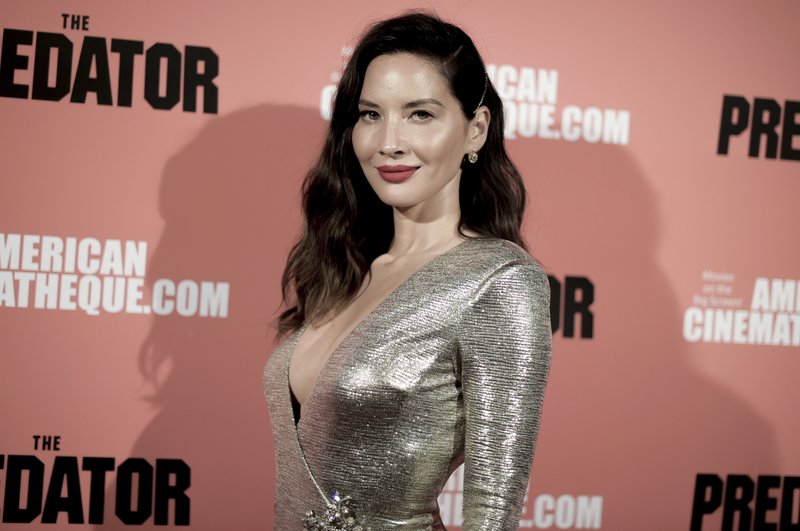 Her actions — and the reactions of her co-stars and director, Shane Black — as well as the feelings of critics and fans on social media — have virtually overshadowed the latest offering in the "Predator" franchise.
Much was riding on the film, "The Predator," from one of Hollywood biggest studios, as well as producers who had shelled out an event-movie sized budget. Even the film's world premiere was a bigger-than-usual deal, set for the lofty Toronto International Film Festival. None of that stopped Munn.
"Honestly, there was never a question in my mind whether I should be speaking out and speaking up," she explained Wednesday night at a special screening of the film in Hollywood.
After she intervened, distributor 20th Century Fox had the sex offender's single scene in the film — which happened to be with Munn — removed, and that appeared to be that.
Plans for the film's release forged ahead until just hours before the Toronto premiere last Friday, when The Los Angeles Times broke the news of all that had gone down with Black, Munn and the studio. The offender was an old friend of Black's who had been cast in several of his movies.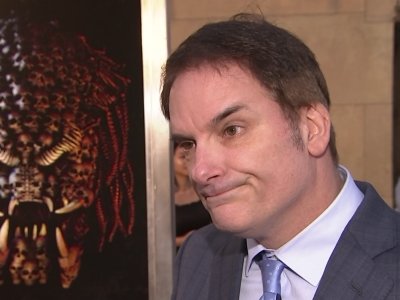 Then came what Munn considered a frosty reception from her fellow actors. In a round of press at Toronto on Saturday, Munn described feeling lonely and isolated in the wake of the report.
She was taken aback by a pre-screening standing ovation for Black by some co-stars she knew were aware of the director's casting decisions. Munn said they were the same colleagues who never bothered to reach out after learning she had spoken up. Also, some of her castmates' statements seemed to dismiss the controversy or didn't always have her back. But online, Munn was praised and she made her case on "The Ellen DeGeneres Show."
In Toronto, Black reportedly skipped the premiere's arrivals line and left the theater before the film's closing credits. But Wednesday in Hollywood, he was ever-present and incredibly contrite.
"I made an error a judgment that is irresponsible," he said on the red carpet. "You know, I'm not just a kid who can say, 'You know, we're making movies in college. Put your buddy in the movie.' This is an adult decision with real responsibilities. And I didn't vet somebody."
He added: "I take full responsibility. I'm very deeply sorry. I mean, I think about this a lot. I hope I learned from this, because it really bothers me that this movie, which could have been these beautiful people on a beautiful night with only this, has been overshadowed in some ways by a stupid decision that I made. I'm very sorry to anybody."
On the arrivals line at the screening Wednesday, most of the actors from "The Predator" were singing Munn's praises. Munn credited support from outside her "Predator" family for the change.
"You know, honestly, the people online and the news outlets and the blogs and the social media: Thank God that they exist, and they are expressing all of the thoughts they've been expressing and support," she said. "Without the support from online, I would have just still been one voice."