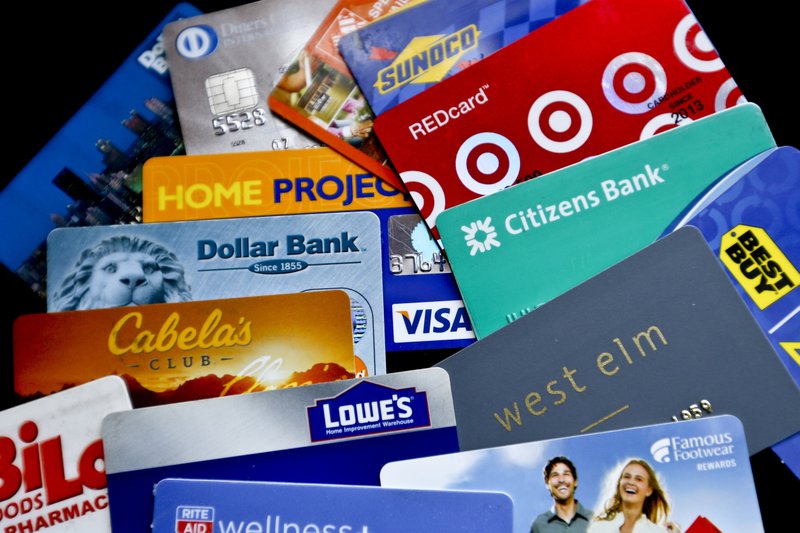 These rewards cards, co-branded by the issuer and a retail brand, were formerly one-trick ponies that were best for purchases at a single merchant only. But with better rewards, the cards are now becoming more useful for consumers.
Now, co-branded card issuers might offer double or triple points — or more — every time you swipe at the pump or hand your card to a waiter or store clerk. Ikea even offers bonus points for spending on utilities. Traditionally, co-branded credit cards offered a mundane 1 percent back on purchases made outside the brand. Now, Uber's card, for example, offers a whopping 4 percent back on restaurant purchases.
"This is a golden age of rewards for consumers," said John Grund, managing director at Accenture Payments, a firm that provides consulting services for banks and payment providers. Consumers who have good enough credit to qualify for such cards stand to benefit. "The arms race right now is very much centered on the relevance of the rewards."
COMPETITION DRIVES REWARDS
Intense competition has led issuers to offer fatter rewards in an effort to attract consumers' attention and push new and existing cards to the front of the wallet. Bank-branded cards were first to offer accelerated rewards on everyday spending, and co-branded cards were forced to follow.
"This is a highly competitive time in the consumer card business, with many value propositions being pushed to the max," said Eric Marks, senior director with the banking practice of consultant West Monroe Partners. "Consumers are much more sophisticated about their financial services product options today than they were just a few years ago." That's mainly because they're able to easily comparison-shop, even via smartphone, he said.
EXPERTS: EVERYBODY WINS, FOR NOW
The allure for consumers is the ability to reap rewards for everyday spending. Meanwhile, card issuers gain users, and merchants drive sales and customer loyalty.
"Just having a card to use will increase store sales by some 28 percent to 30 percent," said payment industry consultant Robert Hammer of R.K. Hammer.
Synchrony Financial is the largest issuer of store-only cards and a top issuer of co-branded cards, with partners from Amazon to Zulily.
"Consumers are finding practical reasons to use the card outside the store because the rewards for spending are increasing," said Synchrony spokeswoman India Kessler. "Brands can further differentiate themselves from other cards in the market and drive a deeper affinity to their brands."
WHAT TO KNOW
Even with sky-high rewards, co-branded credit cards aren't ideal for everyone. Here's what to consider:
– HIGHER INTEREST RATES. Co-branded cards tend to carry higher interest rates than bank-only credit cards, Grund said. That makes the cards a poor choice for carrying a balance.
– VALUE OF REWARDS. Co-branded cards usually dole out rewards in their own loyalty currency, such as United Airlines' MileagePlus miles or L.L. Bean's "Bean Bucks," which can't be spent everywhere, as dollars from a cash-back card can. Points and miles can be devalued by retailers or airlines by raising redemption prices.
– UPGRADES TO EXISTING CARDS. Some cards have been automatically updated with better rewards. Recently, two major airlines, American and United, both revamped existing versions of their cards to offer accelerated rewards on purchases outside the airlines. American and Citi added double miles for each dollar spent at gas stations and restaurants. The co-branded card from United and Chase added restaurants and hotels as double-mile categories.
More generally, reevaluate your portfolio of credit cards to make sure they're still competitive, Grund said.
– CARD PERKS. Co-branded cards can offer benefits that bank-only cards can't. Airline cards might offer free checked bags and priority boarding. A retailer might offer regular discounts and coupons, early access to sales, free gift-wrapping or free alterations.
– INDUSTRY TRENDS. Rewards are so rich now that it might not be sustainable. "The challenge is that these value propositions are creating very thin margins — if any at all — for the companies offering the rewards, and at some point it is likely that the rug will be pulled out from under consumers' feet," Marks said.
Watch for issuers devaluing rewards programs by revoking card perks, and continually review whether the card is a good fit for you.
Until then, consumers will find co-branded credit cards more rewarding than in the past.
_____
This article was provided to The Associated Press by the personal finance website NerdWallet . Gregory Karp is a writer at NerdWallet. Email: gkarp@nerdwallet.com . Twitter: @spendingsmart.
RELATED LINKS:
NerdWallet: Rid your wallet of mediocre credit cards https://nerd.me/spring-clean-credit-cards