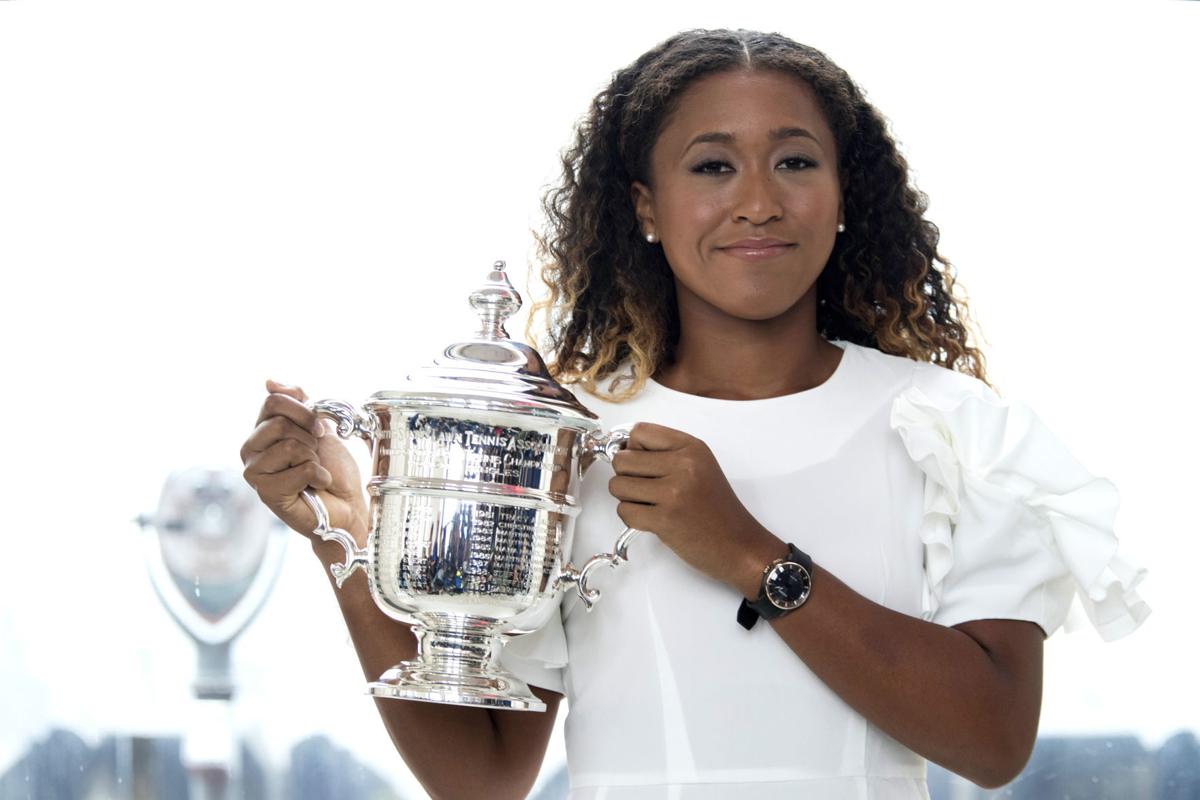 Others only watch the Grand Slam matches when the famous Venus or Serena William are competing. For instance, I watched the tennis match on Sept. 8 only because Serena Williams was competing. As for her 20-year-old opponent Naomi Osaka, I wished her well, although, at that time, I had no idea who she was.
As I watched the two pros slam the ball back and forth from one side of the court to the next, I had to acknowledge that there were two very strong women on the court at the U.S. Open. After a while it became painfully obvious that a new day was dawning. Naomi Osaka was about to win her first Grand Slam singles title.
Like many tennis fans, I had mixed emotions about Serena's loss and at the same time admired Osaka's humility as a defeated Williams congratulated her.
In the aftermath of this upset most news reports said very little about Naomi Osaka. Reporters focused instead on Serena Williams' disagreement with umpire Carlos Ramos and the fact that he gave Williams a violation during the match. In the end, she was fined $17,000.
During several interviews, Williams made a great point: that many male tennis players have expressed their dissatisfaction with calls from game officials through tirades or temper tantrums but they were never penalized in any way. She said that it was only females that were treated severely.
As for Osaka, an online news report in The Washington Post seemed to primarily focus on her heritage more than her win. It pointed to the fact that Osaka's father, Leonard Francios, is Haitian and her mother, Tamaki Osaka, is Japanese. So, even though it is rarely mentioned Naomi Osaka is Japanese-Haitian and in fact her win has given the people of Haiti and the Caribbean another reason to be proud.
According to her online biography Osaka has an older sister Mari who is also a professional tennis player. It is very interesting that both sisters were given their mother's last name and not their father's.
Why? Because they lived in Japan and the culture there was not receptive to biracial families. The author noted that Francois was born in Haiti. He later immigrated to New York and attended the New York University. Francios then moved to Japan, where he met Tamaki Osaka and she became his wife. Using the Osaka's last name helped the sisters to gain more acceptance in Japan than using their father's Haitian name.
In the same online article, Naomi made mention of the fact that when she visits Japan people are often surprised that she is Black because of her last name. Many Caribbean people can also relate to this same experience.
Why? Because there are so many Asians living in the Caribbean and they have also intermarried.
Articles about Naomi Osaka tend to skip this important fact — about her Haitian heritage. This omission has generated many online conversations. One headline next to her family photo for instance reads, "Maybe This Naomi Osaka Family Photo Will Get Reporters to Finally Stop Reporters From Ignoring Her Black Heritage."
One online blogger posed this question, "Why are they only focusing on Naomi Osaka's Japanese heritage and not a mention of her Haitian background? She is proud of both and she is the first from both countries to make such an achievement."
Another noted that "Naomi Osaka is Japanese." She's Haitian not just Japanese and she'll quickly remind people about that, but reporters continue to diminish her Haitian heritage.
http://www.phillytrib.com/commentary/columns/caribbean-currents-the-one-sided-view-of-naomi-osaka-s/article_4557f718-9cbb-5d4f-983c-518816f82d30.html