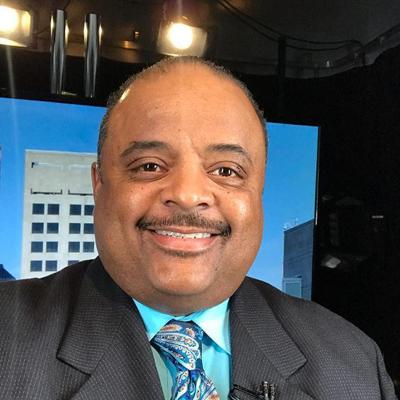 The National Association of Black Journalists wants something from CNN that only CNN can deliver: jobs — good jobs — at CNN.
Last week, 
citing the so-called liberal network's failure
 to have any "Black representation within the ranks of CNN executive news managers and direct reports to CNN President Jeff Zucker," the NABJ, the nation's largest organization of journalists of color, placed CNN on a "special media monitoring list."
Good call. There are more than 37 million African Americans in this country. Blacks make up 12 percent of the population. The daily news cycle is pregnant with African-American stories. Whether it is a woman vying to be the first female president in this nation's history, a middle-aged R&B singer accused of having sex with underage girls, or a gay actor alleging that he was attacked by white men wearing red MAGA hats on the streets of Chicago, no news executive paying attention to what attracts eyeballs and advertisers can justifiably say that African-American stories don't drive ratings.
Yet here is Zucker with no Black direct reports, no Black executive producers, no Black vice presidents on the news side, and no Black senior vice presidents on the news side. No, the executive suite over at CNN — headquartered in Atlanta, the pseudo capital of Black America — is as White at Carnation milk.
The NABJ has called for a meeting with Zucker to discuss the blatantly exclusionary practices at the network. It's also calling for a civil rights audit to examine CNN's hiring, promotion and compensation practices involving Black employees. It has a groundswell of support that includes the NAACP, the National Newspaper Publishers Association, Alpha Phi Alpha Fraternity Inc., politicians and other prominent figures.
But Zucker refuses to meet with the NABJ as long as former CNN correspondent Roland Martin, NABJ vice president of digital, is a part of the contingent. Zucker's excuse is that during a 2016 town hall that featured Democratic presidential candidates Hillary Clinton and Bernie Sanders, Martin exhibited a lack of integrity when he allegedly leaked questions to participants.
Of course, this is a ruse.
If CNN hasn't hired any Blacks to fill these positions in 2019, it stands to reason that it has nothing to do with a beef between Martin and Zucker, who the NABJ says is making this personal. CNN, which trots out Black commentators regularly to call the president and Republicans racists, has willfully, under Zucker's direction, opted against hiring Black news executives for whatever reasons. His relationship with Martin is no guidepost for who CNN does and does not hire.
Zucker, quite simply, is fearful of being taken to task for his failure to hire high-level African Americans. As a result, he's turning Martin's would-be presence at the meeting into a red herring rather than engaging the NABJ in substantive dialogue about an issue that has been a problem in mainstream media organizations for far too long. In fact, it's why the NABJ was founded.
And on those rare occasions when news organizations have hired African-American reporters, at least one white reporter has said it's "because they were Black." (I've actually heard them say it.)
And they're not wrong.
Often, these hires have been ordered or forced because these organizations, usually helmed by white men, are trying to make up for all the decades they refused to even consider Blacks for jobs they were more than qualified to do.
The NABJ is trying to change this.
NABJ leaders have met with executives at FOX News and CBS, the latter of which they took to task in January for not naming a single African American to its digital team covering the 2020 presidential election. Later this week, NABJ's executive board is slated to meet with ABC and NBC to continue similar conversations; neither network has used Martin's presence on the board as an excuse not to meet.
Martin is just Zucker's latest lame excuse and, like most who don't want to have meaningful discussions about equality, fairness and race, he's going to use everything at his disposal to erect barriers, even illegitimate ones, to avoid them. That's how bigotry works.
And that's why Martin should sit this one out.
He should tell the board to meet with Zucker without him. Put the onus on the guilty party, which is Zucker, and keep it moving.
John N. Mitchell has worked as a journalist for more than a quarter century. He can be reached at 
jmitchell@phillytrib.com
 and Tweet at @freejohnmitchel.
https://www.phillytrib.com/commentary/columns/john-mitchell-nabj-cnn-need-to-have-jobs-meeting-and/article