A Mississippi grand jury has declined to indict Carolyn Bryant Donham, the white woman whose accusations set off the lynching of 14-year-old Emmett Till nearly 70 years ago.On Tuesday (August 9), District Attorney Dewayne Richardson unveiled the Leflore County Grand Jury's decision against charging Donham for her involvement in the kidnapping and death of Till despite revelations about an unserved arrest warrant in her name.

As charges of kidnapping and manslaughter were considered, the grand jury listened to over seven hours of testimony from witnesses and investigators but determined there wasn't sufficient evidence to indict Donham, Richardson said in a news release.

It is unlikely that Donham, now 88, will ever be prosecuted for her involvement in the events that led to Till's lynching, CBS News reports.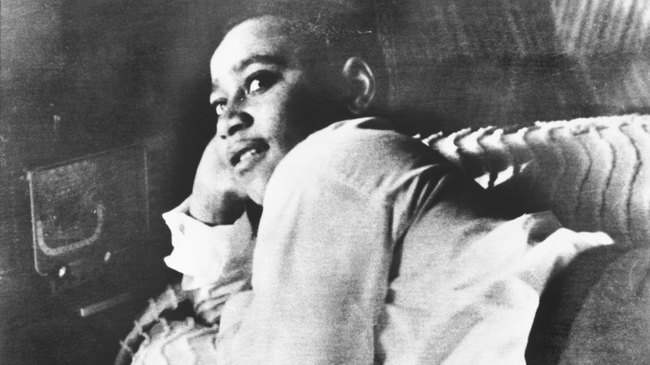 Photo: Getty Images
In 1955, then-21-year-old Donham accused Till of grabbing her at a Mississippi store. Till's relative witnessed their interaction and said the 14-year-old only whistled at her.
Two days later, Donham's husband Roy Bryant and half-brother J.W. Milam showed up at Till's great uncle's house loaded with firearms and abducted the teen. Till's body was soon after found mangled in a river.
The two men set off by Donham were acquitted of murder and never indicted on kidnapping charges. Donham is the only one still living who was directly involved in Till's murder.
Donham was never taken into custody, but a group searching the basement of the Leflore County Courthouse in June discovered the unserved arrest warrant charging Donham in Till's 1955 abduction.
Till's cousin, Reverend Wheeler Parker, Jr., called the grand jury's decision to not indict Donham "unfortunate but predictable."
"The prosecutor tried his best, and we appreciate his efforts, but he alone cannot undo hundreds of years of anti-Black systems that guaranteed those who killed Emmett Till would go unpunished, to this day," Parker said in the statement. "The fact remains that the people who abducted, tortured, and murdered Emmett did so in plain sight, and our American justice system was and continues to be set up in such a way that they could not be brought to justice for their heinous crimes."
Reading about Black trauma can have an impact on your mental health. If you or someone you know need immediate mental health help, text "STRENGTH" to the Crisis Text Line at 741-741 to be connected to a certified crisis counselor. These additional resources are also available:
The National Suicide Prevention Lifeline 1-800-273-8255
The National Alliance on Mental Illness 1-800-950-6264
The Association of Black Psychologists 1-301-449-3082
The Anxiety and Depression Association of America 1-240-485-1001
For more mental health resources, click HERE.
Get the latest news 24/7 on The Black Information Network. Listen now on the iHeartRadio app or click HERE to tune in live.
About Post Author