Pornography presents persistent risks for adolescents. EMS-FORSTER-PRODUCTIONS via Getty Images
by Megan K. Maas, Michigan State University
Three out of four teenagers have seen online pornography – often before they even became a teenager. That's according to a new report from Common Sense Media that examines the role pornography plays in the lives of today's youth.
Some teens do more than just watch pornography. By way of "sexting," teenagers are also creating and sending their own images and videos of themselves in the nude.
For the most part, it's not the job of school staff to worry about what kids are looking at on the internet or sending over their phones. However, as an expert on human development – and as one who studies adolescent sexuality – I believe parents and educators should be prepared to address potential issues that might arise as a result of students' engagement with pornography and sexting. This sort of preparedness is especially pertinent today because smartphones enable kids to look at porn and to sext during school hours.
Here are five things that parents and educators should know as pornography use and sexting become more commonplace among students:
1. Pornography is not what it used to be
Fifty-two percent of teens have seen violent pornography. This includes acts such as choking, slapping, gagging, hitting and crying. This is because the internet changed the way pornography is distributed. There used to be more regulations on violent content and age verification to adhere to pay-per-view standards in hotel rooms and DVD sales. Now, self-produced and distributed content reigns on "tube-site" platforms that function similarly to YouTube.
Tube sites like PornHub allow for users to freely view and upload their own content. At its inception, many users assumed it was primarily "amateur content" or homemade and consensual content. However, one study showed that 1 in 8 titles of videos on the website described sexual violence. An investigation by the BBC and New York Times was prompted by victims who learned that video footage of their sexual assaults was being freely viewed on the website. The investigation uncovered millions of videos of suspected abuse and coercion, causing credit card companies to cut ties.
OnlyFans, another tube-site platform composed of user-uploaded content, also facilitates camming, or live sexual interaction, with content creators for a fee. Although there does not appear to be peer-reviewed research on adolescents' use of OnlyFans, there are some reports that minors are bypassing age verification and selling their own sexually explicit images on the platform.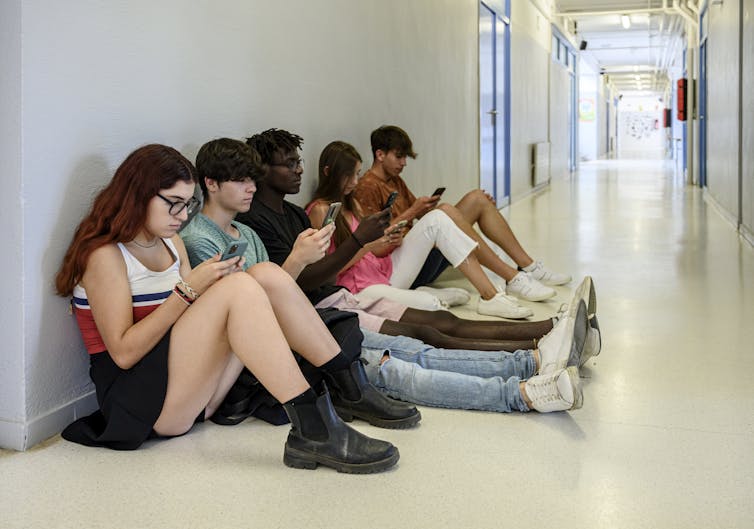 2. Pornography is a source of sex education for teens
Without widespread comprehensive sex education in the U.S., young adults have identified pornography as a primary source of sex education. However, the pornography that teens have the easiest access to – tube-site pornography – tends to portray more sexual aggression, degradation of women and people of color and lack of sexual consent.
For example, choking or strangulation during sex has been increasing in porn. This is concerning to violence researchers, neurologists and mental health professionals because recent reports indicate that 1 in 3 women were choked during their last sexual experience. Although the majority of women reported feelings of euphoria, strangulation during sex carries the same risk for brain damage due to loss of oxygen as being strangled in other contexts.
What's also concerning is that male adolescents exposed to violent pornography are more likely to be higher in sexual aggression and are two to three times more likely to have pressured a partner to engage in sexual activity the partner did not want to engage in than male adolescents who view less violent pornography or less pornography overall. For teen girls, their violent pornography exposure is associated with nonviolent risk behaviors, such as substance use, buying or selling sex, and sexual victimization.
3. Although it is not wise, sexting is not always harmful
Although many adults cringe when they learn about teens sharing nudes with each other – many states still define sexting among teens as the distribution of child sexual abuse material – consensual sexting can be a normal and healthy part of adolescent sexuality. Some teens are motivated to use sexting to explore their sexuality by expressing their feelings and desires while practicing trust and vulnerability with intimate images. However, if sexting is coercive, or the sexts are shared outside of the couple without permission, it can be considered by law enforcement and violence researchers a form of sexual harassment or image-based sexual abuse.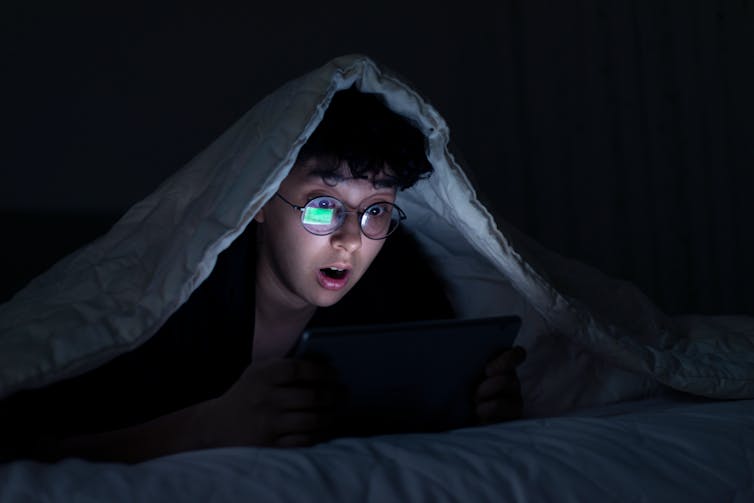 It's important to note that, as with many issues related to teenage development, potential harms or benefits of sexting are dependent on factors such as maturity, the nature of the relationship between the individuals involved and gender. For example, one study found that boys were more likely than girls to disseminate sexts to peers without the consent of those in the picture.
4. Sending other people's sexual content is often harmful and illegal
Once an image or video is shared, it can be difficult to control how it is used or distributed, which can lead to feelings of shame, guilt and embarrassment for the original sender. The sending of others' sexual content can take many forms, such as sharing a nude image via small groups or posting an image more publicly to a website. Such images and videos can be shared widely or even secretly among private social media accounts and group email lists known as "slut pages."
Slut pages have the ability to shape a school's culture on sexual violence, as they are intended to make nonconsensual pornography seem amusing. This can encourage peers and even adults to minimize the emotional trauma a person may experience when they learn that their images are posted on a slut page.
5. Schools can be liable for online sexual misconduct under Title IX
Title IX, a federal law that prohibits discrimination on the basis of sex in education programs and activities that receive federal funding, can potentially be used to address nonconsensual pornography in high schools. When school administrators know or reasonably should know about nonconsensual pornography, Title IX requires them to take prompt and effective steps to end the harassment, prevent its recurrence and address its effects. This can include conducting investigations, taking disciplinary action against the individuals involved and providing support and resources for affected students.
However, a study conducted by Advocates for Youth showed that school staff tended to minimize sexual harassment as a typical right of passage. Without staff training that targets this bias, the victims of nonconsensual pornography can feel uncomfortable going to staff because victim blaming can be so prevalent. For example, in our experiences training school staff, a common response to the distribution of a student's nude images is often, "Why did she send him that picture in the first place?" which is understandable. Educators could also consider asking, "Why did he share that picture with the whole school?"
Is there anything that can be done?
In our study, we found that public school administrators, staff and educators overwhelmingly agree that education for school staff, parents and students needs to happen to improve the social lives of today's digital natives. We found that when school staff received education that included facts about how teens engage with pornography and sexting and some examples of how to respond when problems occur, they were more confident and less embarrassed discussing these topics if they were to arise at school.
We also think if schools' sexual misconduct policies address digital behavior, that could also play a major role in determining how schools both prevent and respond to nonconsensual sexting and pornography among students. We are currently researching which schools do this well to provide an example that other schools can follow.

Megan K. Maas, Assistant Professor of Human Development and Family Studies, Michigan State University
This article is republished from The Conversation under a Creative Commons license. Read the original article.
About Post Author