The esteemed author and lawyer popped up during Springsteen's encore of "Glory Days," and the crowd ate it up. Many clips online captured this electrifying moment, but the fun didn't stop there for Michelle.
She was spotted exploring the iconic city with former President Barack Obama, Spielberg, and the "Rosalita" singer, flanked by plenty of bodyguards and people waiting to record videos of them. USA Today said they even stopped by the Moco Museum and the Monastery of Montserrat.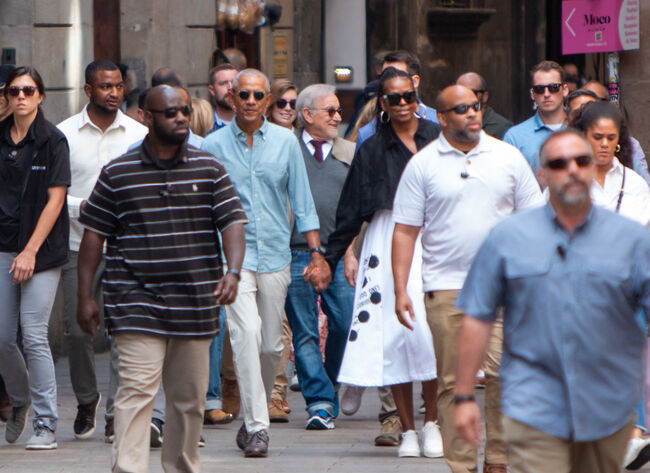 When she's not singing at concerts or releasing best-selling books, Michelle Obama has been making headlines for very candid conversations. Some of her more attention-grabbing revelations were recently about how society "glamorizes" marriage and the difficulties that come with it. "The Light We Carry" author has also been honest about the ups and downs in her own marriage with the first Black president of the United States.
The Black Information Network is your source for Black News! Get the latest news 24/7 on The Black Information Network. Listen now on the iHeartRadio app or click HERE to tune in live.
About Post Author