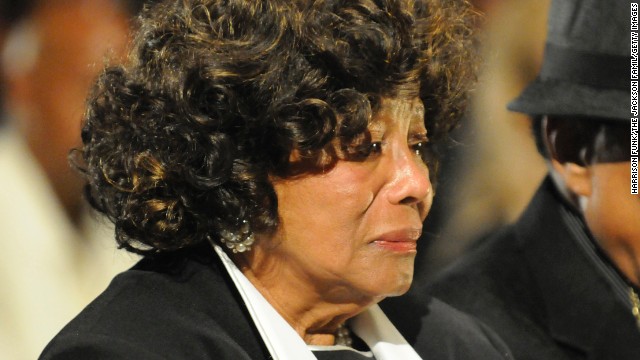 Katherine Jackson: Michael's mother, 82, was deposed for nine hours over three days by AEG Live lawyers. As the guardian of her son's three children, she is a plaintiff in the wrongful death lawsuit against the company that promoted Michael Jackson's comeback concerts.
Key Players in Wrongful Death Suit
Los Angeles (CNN) — The co-author of a study on propofol addiction funded by AEG Live and used in their defense in the Michael Jackson wrongful death trial lost his medical license for writing illegal drug prescriptions, according to testimony.
Dr. Torin Finver was hired to help with the AEG Live study after he lost his job at a pizza parlor and took a job driving a Goodwill truck, said Dr. Paul Earley, who testified Wednesday as an expert witness for the concert promoter.
Finver was "destitute, dead broke, and I wanted to help him," Earley, himself a recovering heroin addict, testified.
The revelation was a bizarre twist in the trial of the billion-dollar lawsuit filed by Jackson's mother and three children, which is being heard by a Los Angeles jury. The four-month-long trial is nearing a conclusion.
AEG Live lawyers will announce if they have any more witnesses to call before playing the video depositions of three more doctors on Friday. Jackson lawyers would then take several days to call rebuttal witnesses before closing arguments are heard, which is likely to happened around September 23.
Earley testified that he never disclosed to AEG Live lawyers that his co-author had lost his medical license. Ironically, the company is being accused of the negligent hiring of Dr. Conrad Murray, convicted in Jackson's death because it allegedly failed to check Murray's background before hiring him.
Jackson lawyer Kevin Boyle also grilled Earley over his nondisclosure that he was working as a paid consultant in AEG Live's defense when he submitted the study for publication in a medical journal.
He said the concert promoter did not try to influence his findings, which were published in March in the Journal of Addiction Medicine.
Nurse details Michael Jackson's fatal search for sleep
Jackson lawyers are hoping the controversy over Earley's work for AEG Live will distract jurors from his conclusion that Michael Jackson was a drug addict with a "grave prognosis" that would have shortened his life had he not died of an overdose of the surgical anesthetic propofol on June 25, 2009.
Each dose of an anesthetic his doctor gave him to help him sleep was like playing "Russian roulette," Earley said.
Murray told investigators he gave Jackson infusions of propofol for 60 nights to treat his insomnia as the entertainer prepared for his comeback concerts.
Lawyers for the concert promoter hired Earley in their effort to downplay damages the company might have to pay if found liable in the pop icon's death. How much longer Jackson might have lived — and earned money touring — will be important if the jury decides AEG Live is liable for damages in Jackson's death. Jackson lawyers contend he would have earned more than $1.5 billion touring the world over the next several years.
Katherine Jackson and her three grandchildren sued Michael Jackson's last concert promoter, contending the company is liable in his death because it hired, retained or supervised the doctor convicted of involuntary manslaughter.
AEG Live lawyers contend it was Jackson, not the promoter, who chose and controlled Murray, and say AEG executives had no way of knowing about the dangerous treatments the doctor was giving Jackson in the privacy of his bedroom.